This is the third in a series of posts titled 'The Forgotten Man', looking at the unsung heroes of clubs that don't get the enduring recognition their contribution to the club deserves. This week, we'll take a look at Chelsea legend Kerry Dixon.
The recent success of Chelsea Football Club over the past decade has been nothing short of a complete sensation. The fans expect trophies and silverware now, thanks to the remarkable period since the Abramovich ownership began in 2003.
But these fans also recognise that their illustrious history still resonates throughout the very core ethos of the club, and certain players are deemed legends of the club. And striker Kerry Dixon is most certainly one of them.
Dixon began his career at Tottenham Hotspur, but was released before making a single appearance. Spells at non-league clubs Chesham United and Dunstable, before a £20,000 move to Third Division side Reading in 1980 - still the record for highest received fee for Dunstable. The Berkshire club had been impressed by his speed and the fact he could play with both feet; something that was very hard to come by in lower leagues at that point in time.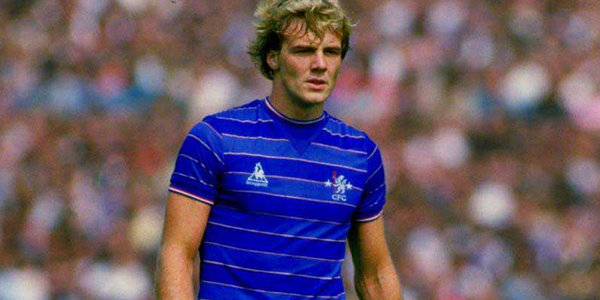 51 league goals in 116 appearances over three seasons was enough for Second Division side Chelsea, in the midst of a radical re-build of the team, to take note. 26 goals in Dixon's final Reading season, making him top scorer in the Third Division, but it wasn't enough to keep Reading in the Third Division. They decided to cash in, and he joined Chelsea for a fee of £150,000, plus bonuses based on international appearances. He joined new, quality players like Pat Nevin and Nigel Spackman in a new-look Chelsea line-up.
Manager John Neal proved the acquisition was the right one during the 1983-84 season, where Chelsea went from relegation candidates the previous season, to Second Division Champions. The league was won on the final day of the season on goal difference, which Chelsea can be eternally grateful to Dixon for. His 34 goals during the season - 28 of which were in the league - helped the team finish +50 - 12 goals ahead of nearest rival Sheffield Wednesday. Dixon linked well with striker David Speedie and winger Nevin, and the trio fired the club to the top of the league. Dixon's performances linked him with big-money moves away from Stamford Bridge, including to First Division Champions Liverpool, but nothing came to fruition, and he continued at Chelsea, taking them into the top tier of English football.
Their first season in the First Division since 1978-79 was to prove a good one. They finished sixth, with Dixon again finishing joint top scorer with Leicester striker Gary Lineker, with 24 goals, and in the process becoming the only player to be top scorer in the top three tiers of English football in three consecutive seasons. Now there's a stat for you.
Dixon's total for 1984-85 was 36 goals; a total that hadn't been seen at the West London club since Jimmy Greaves' 43 goals in 1960-61. His firepower in the League Cup led to a semi-final appearance, where they were beaten, rather surprisingly, by eventually-relegated Sunderland. However, the fact he had scored 70 goals in just 101 appearances made for great headlines. Interest was shown by Manchester United and Liverpool, as well as Tottenham, but no formal offers were made.
Chelsea were serious title contenders under new manager John Hollins in the 1985-86 season, but a serious stomach muscle injury in January 1986 put paid to that. The club picked up nine points in their final eleven games, and the challenge for the top was all but a distant dream. Dixon's injury meant he lost his famous pace, but still managed to finish top scorer for a third consecutive season for Chelsea, and a fifth consecutive season relative to his career. His 23 goals helped Chelsea to sixth position, and also to become the first winners in the inaugural Full Members Cup, introduced due to UEFA's decision to ban English clubs participating in European competition in the aftermath to the Heysel disaster.
Serious issues behind the scenes at Stamford Bridge led to players leaving the club, and the team that had been pushing for the title began to drop like a stone towards the bottom of the league. A 14th-placed finish, alongside three very poor Cup runs in the FA Cup, League Cup and Full Members Cup led to disarray amongst the Chelsea camp. Dixon top-scored for the club again with just 12 goals, which says a lot about their poor season. He nearly moved to Manchester United early during the season, but upon the arrival of Alex Ferguson in November 1986, all interest was dropped.
The 1987-88 season saw relegation follow for Chelsea. A poor 18th-placed finish sent them back to the Second Division, and Dixon, for the first time in his Chelsea career, didn't finish top scorer. He was rumoured to be close to joining Arsenal throughout the season, but chairman Ken Bates stepped in and sorted the situation for the benefit of his club. Manager Hollins was sacked, Bobby Campbell was appointed new boss, but the club were still relegated. Dixon reaffirmed his commitment to the club at the end of the season, whilst star players Nevin and Speedie left the club.
Dixon recouped his old form in the Second Division, scoring 25 goals and firing Chelsea to an immediate return to the top flight as Champions. The following season, he scored a further 26 goals, helped the club win the Full Members Cup, and pushed them to 5th in the league, their highest finish in the Football League since 1970. However, poor performances from both Dixon and Chelsea followed, and the club finished 11th and 14th respectively in the following two seasons. Dixon was the subject of a £1m bid from Tottenham in the summer of 1991, and eventually moved to Southampton for the start of the first Premier League season, for a fee of £575,000. He left Chelsea after 420 appearances, scoring 193 goals, placing him second on the all-time top goalscorers list for the club.
he spent just one season at Southampton, linking up with David Speedie, but through different injuries and poor form, he managed just nine league appearances, scoring two goals. The club eventually finished 18th, just a point off the relegation zone, but Dixon was allowed to join Luton Town on a free transfer in February 1993. The club were in the First Division, and finishing consistently above the relegation zone, so Dixon as brought in in the hope that goals would lead to a rise in their position. Despite this, he only managed 19 goals in 75 appearances, but a semi-final spot in the 1993-94 FA Cup only papered over the cracks of a team that weren't able to hold their own.
Millwall bought Dixon for £5,000 in March 1995, helping them cement a mid-table position after a play-off place the previous season. His nine goals in thirty-one appearances helped, but just nine months later, he joined Watford for £25,000. He didn't score a single goal in his eleven appearances, and the club were relegated. A transfer followed during the summer of 1996, and the 35 year-old joined Doncaster Rovers.
The Division Three club finished a lowly 19th, and despite three goals in sixteen appearances, Dixon was truly in the twilight of his career. He retired, and became manager of the club, but was sacked in August 1997. He returned to his playing days, moving to non-league Basildon United for the start of the 1997-98 season, but retired for a second time shortly after. Dixon had played 593 league games, scoring an impressive 231 times, but his period at Chelsea will always be what he is remembered for.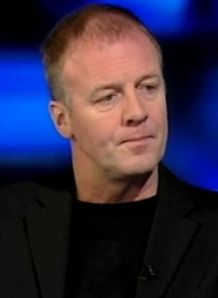 Since then, he has managed non-league teams Boreham Wood, Letchworth and Hitchin Town - which happen to be my local club. Having met him whilst he was at the club, I can vouch for all those who say he is one of the most decent and genuine guys you could meet. He's now involved in the media, working for Chelsea TV, and commentates on the games for the club. If you take a tour of Stamford Bridge, you may even be lucky enough to get him as your tour guide.
Dixon is a legend at Chelsea, but isn't remembered by the rest of the league. His vision and pace in the early days of his career should be written in folklore as what to look up to. He may be forgotten by other clubs, but he most certainly isn't forgotten by Chelsea.
You can come and say hello on Twitter - I'm @Adam9309. You can also let me know your thoughts via the comments box below!