For all the recent talk of the transformation of Fabio Capello, I expected so much more from him. From everything I've read recently, Fabio is not the same man as he was in 2010. Taking his team to the World Cup he made all the wrong decisions. His handling of the captain's armband (passed to Ferdinand in name but allowing Terry to control in reality), his desperate attempts to bring back Paul Scholes at the last minute with the addition of Jamie Carragher, the insistence on Rob Green and David James over Joe Hart. Everything was off. The wrong squad, the wrong team, the wrong attitude. But that's all changed. Since that World Cup has ended there has been a metamorphosis. He's replaced age with youth, he's dropped his stiff disciplinarian act, an act guaranteed to anger multi millionaire playboys who do not expect to be told they can't do this or that. Its been a shocker because at his age, and in what will likely be his last footballing role before retirement, Capello was expected to use the same old tricks and just bide his time, pick up his wages and hope for a Euro 2012 quarterfinal.
But his handling of the Wayne Rooney incident shows me that he's all talk, he still has no idea how to deal with his players, he has zero grasp of what needs to be done to take a disjointed England team and unify them. In a recent article on this site, a columnist talks about how footballers are still people, and that idea can be hard to understand some time. With their inflated wages and constant media exposure we almost set them away as a different species, thats why we feel no remorse when screaming whatever we want at them when they're at work. But they are people, and a couple of days before a match, Wayne Rooney's father was arrested for match fixing. It's bad enough that his father was arrested, but arrested for something thats linked to his job. Everyone who heard the story was shocked and I think somewhere in every mind no matter how deep, we wondered if Wayne himself could be involved. Those massive odds on him staying at United after he refused to sign a contract, dropping suddenly, just in time for his signature. Someone had to know more. And so Wayne couldn't have had a right mind last week. His family hadn't just been arrested, but millions of people who are supposed to support him were bound to have a hint of doubt creep into their minds. It's the kind of thing any human being would struggle with, footballer or not.
So the fact is, Rooney shouldn't have played from the beginning of that game. He should have been allowed home, back to Manchester where Sir Alex could take control and soothe Rooney's worries for the next week and a half. No one would have blamed him. But what about the crucial game against Montenegro, you ask? Well if England can't beat Montenegro without Rooney then what chance do they have at the Euro's anyway. Defoe, Welbeck, Sturridge are all in great form. Carroll, Zamora are big strong impact players, Crouch and Bent are always good for a goal or two. The team talk would have been easy, Capello telling his players to show their support for a colleague by going out and getting the job done for him, to secure a place in the Euros that Wayne can begin to think of instead of the difficulties he has at the moment.
But Capello did play him, and England ran into a two goal lead. After a half an hour, England's qualification was secured and it was job done, so take off Rooney, bring on another player and allow the team to do their job and close out the game. But no, Capello did the opposite, Bent was removed from the match and Rooney was left alone up front. Ask any United fan how Rooney acts when he is isolated up front? England fans should know too. But Capello doesn't know that, he gets paid however many millions a year and yet he left an emotionally fragile Rooney up front on his own while England conspired to allow Montenegro back into the game (the formation and tactics were all wrong too). This is not an excuse for Rooney. He should be a professional, he should have learned by now that he cannot allow emotion to guide him. But when you have a player who is known to act like this, you treat him carefully, especially when he has the talent of Wayne. Capello still hasn't a clue how to do that.
So thats two strikes against the Italian, but the coup de grace was still to come. With Rooney off, England just scraped through, England fans are known to scapegoat, think Beckham or Rooney himself in the past and there are countless others. So Capello had a simple job, back his man, take the hit for him. If Capello had come out and said he shouldn't have started Rooney because of the family problems, the pressure would have transferred to him, instead he talks about how Rooney was silly, how Rooney may not have a first 11 spot in the Euros, how he won't even play in the friendlies... Its like the perfect "How to" guide of how not to deal with the situation. He's singled him out, loaded the blame on him and now if England fail in the Euros, whose fault will it be? Wayne Rooney. Imagine the stress and pressure that will add to the lad going into the tournament, imagine now a bad game (a quarter final perhaps) where Capello isolates him again and Rooney is primed for another explosion. It's a self fulfilling prophecy.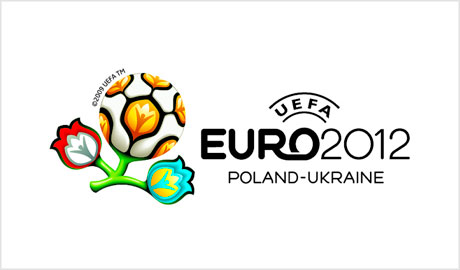 They tell me that Fabio is a changed man, ready to give it one more roll of the dice to make a success of this England job but the fact is the man still doesn't have a clue. For such a great manager he has absolutely no idea how to man manage these players, not an iota of a plan to unify the locker room. And now he has taken their star player and made him the black sheep. With over seven months to go till the Euros kick off, he's already laid the foundations for England's failure.  
If you like what you read follow me on Twitter, if you don't, well follow me anyway. https://twitter.com/#!/David_TPL
And of course comment away. Has Capello handled it badly or does Rooney deserve what he gets for his actions? Who should start the games Rooney will miss and is the spot guaranteed his when his ban is over?